Our Solutions for
Metaverse
Your company should always be exhibiting
Our flagship can be yours today. Publish your virtual booth on your Website, Social Networks, Virtual Events, email signature,...
Choose your best Virtual Stand: Configurator or Customized Project
Use our Virtual Booth Configurator and design your booth in a few simple steps, or choose the Custom Booth Option and our experienced 3D team will design your virtual booth with maximum performance.
Fully customizable with your own corporate image and content
Meet and interact with your visitors (live chat, videoconference, meeting scheduler, virtual meeting rooms, etc.
Get full Analytics and data about your visitors
Update it whenever you like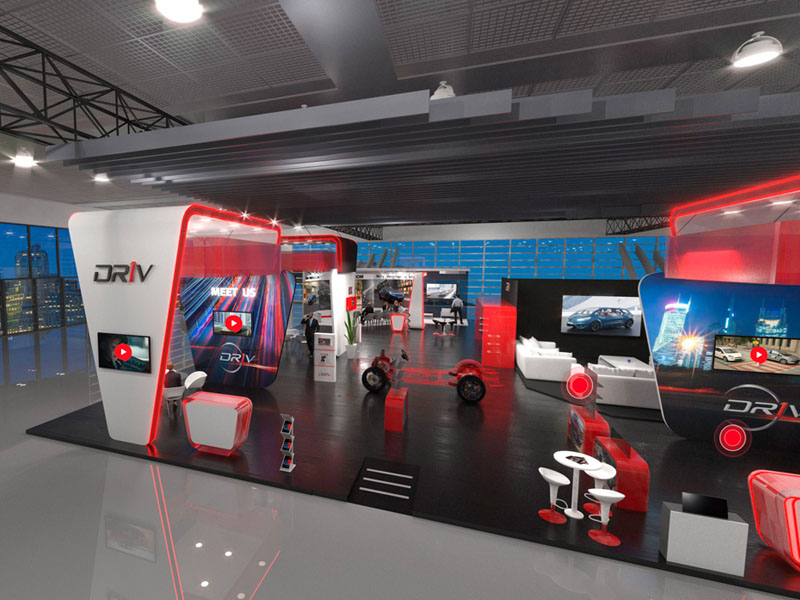 The place to present your products, solutions and services.
Here you have the opportunity to show the world everything your company does in the most advanced and spectacular way.
Your Showroom open 365 x 24
Product & Service Exhibition, online product launching sessions, live demonstrations...
Let your visitors enjoy their 3D tour in your Virtual Showroom and interact with them with our integrated chat and video conferencing. Get all the metrics and analytics of your visitors' interest to identify new business opportunities.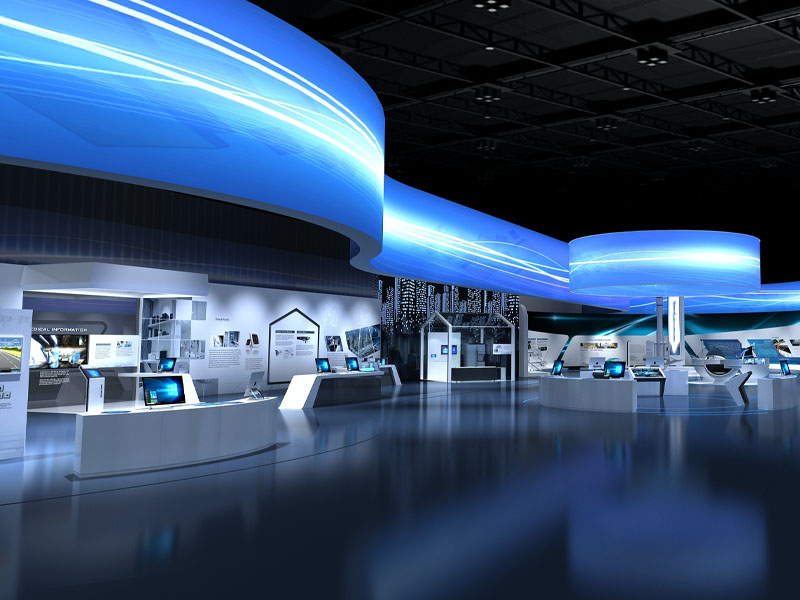 Hold your meetings in your own Virtual Meeting Room
Enhance your customers' experience by inviting them to a virtual meeting room customized with your company image and information about your solutions.
Compatible with MS Teams, Zoom, Google Meet, ....
Instead of giving away all your meeting traffic, hold them in your own Virtual Meeting Room.
Our Virtual Meeting Rooms include an administrator field to easily copy the link of meetings created by you on MS Teams, Zoom, Google Meet, Jitsi or any video call solution.
Your customers will have an immersive experience in your company, and during or after the meeting they will be able to discover your solutions through the videos and catalogs displayed in your Virtual Meeting Room.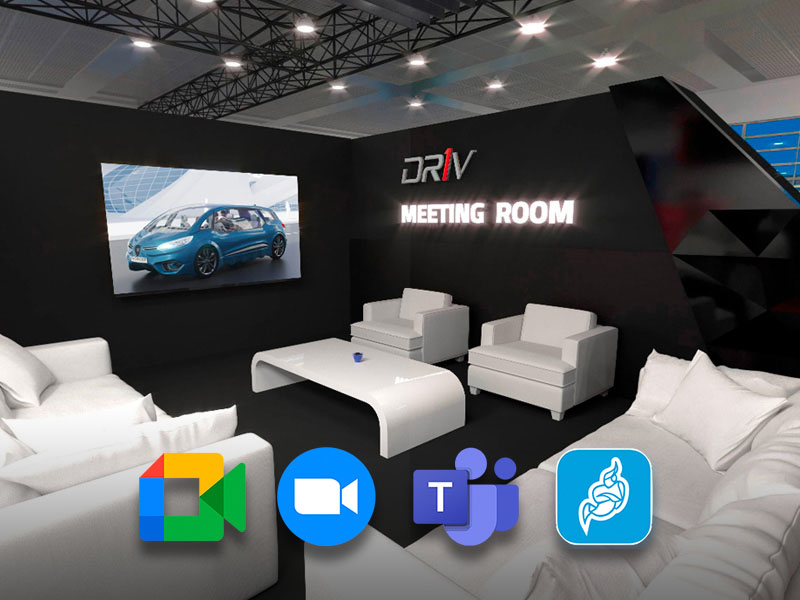 Virtual Events and Conference Rooms
Celebrate your Virtual Events in the Metaverse
Learn about the most advanced platform for holding virtual and hybrid events.
With all the features to make your virtual event a success:
3D Experience, Streaming , Breakout Rooms, Networking Area, Analytics, Gamification, Exhibition Hall...
Shall we create your Virtual Training Center?
We create the ideal space to deliver your webinars and online training courses.
Ask about our Virtual Training Rooms
Compatible with the most prominent LMS on the market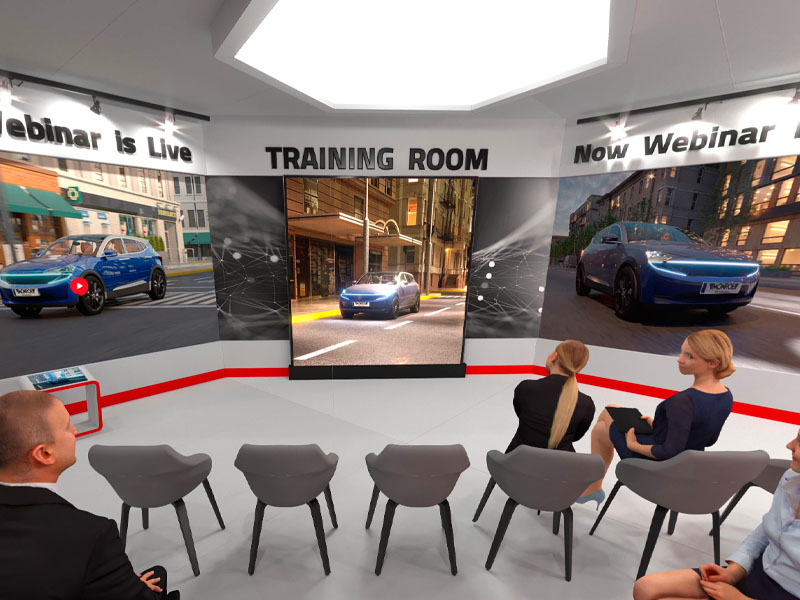 Do you have a 3D project in mind or are you interested in entering the front line of the Metaverse?
We help you to design your most advanced virtual space. Contact us and explain us your idea.
One of our account managers will assist you and our specialized team of 3D designers will get to work.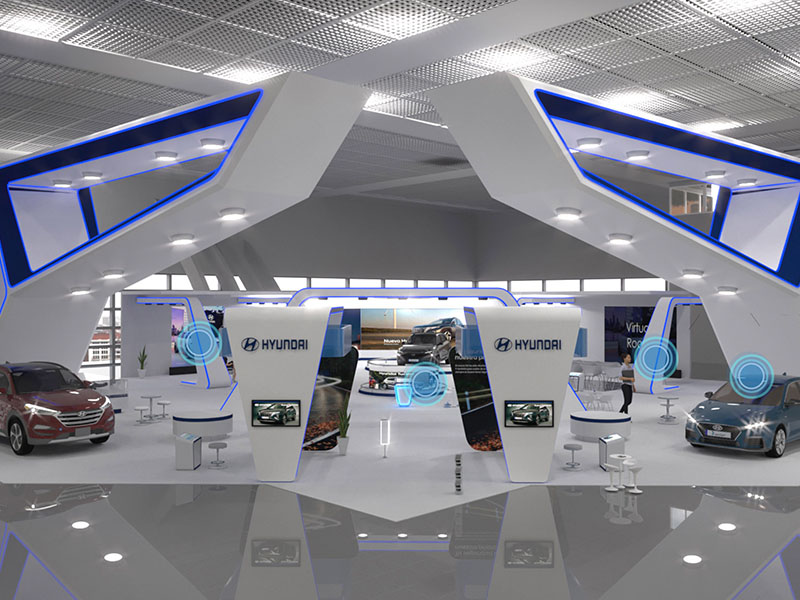 Unlimited Possibilities
We create your virtual space